Syria: Faces of the Lost Generation
– Robin Wright
After almost four years of strife, roughly half the population — 10 million out of Syria's roughly 22 million people — are now either refugees or displaced people inside Syria. More than half are children.
The most haunting images from the Syrian warfront are the kids. 
These are a collection of my favorite pictures of children as they fled the Middle East's messiest conflict, which has no end in sight after almost four years.
I met one little boy with limited sight. He had just walked across the border, from Syria into southern Turkey, at the Kilis checkpoint. He was probably no more than four years old. He could see, barely, through a pair of borrowed (adult-size) glasses that were badly scratched and held together at the corners with chunks of tape. They had clearly once belonged to a woman. The boy had a grimaced scowl because of the struggle to see, and he could barely keep the glasses on his nose. His mother kept running her hand over his head as she told me the story. He was, nevertheless, a very patient child.
Many of the kids were traumatized — from the war, or from being uprooted from homes and schools and friends, and, most of all, from a very uncertain future. The little girls crossing at Kilis — including one in pigtails — had such innocence, even as they had just escaped the evil of both extremists in the Islamic State of Iraq and al Sham (ISIS) and the government troops of President Bashar al Assad. Syria's war has many sides.
Another little boy was wearing a home-made knit cap of the Syrian opposition flag. I was struck by how often the children have to take care of each other as their parents try to fend for their families. At three different places along the warfront, I found children comforting or taking care of other kids — siblings, friends or smaller tots in neighboring tents at refugee camps.
I found the trick with the traumatized children was to ask to take their picture and then show it to them on my camera playback. They suddenly had something else, something personal, to absorb their attention. The expressions on their faces would often change from the strains of war to tentative smiles; sometimes they even became playful. So I'd snap them again with very different expressions. It was a lovely human experience.
Syria now has the makings of a lost generation. After almost four years of strife, roughly half the population — 10 million out of Syria's roughly 22 million people — are now either refugees or displaced people inside Syria. More than half are children.
Some 1.55 million child refugees have fled Syria to Turkey, Jordan, Lebanon, Iraq, and Egypt. Another 3 million children still inside Syria have been displaced from their homes by the war, according to a September report by UNICEF. Boys as young as twelve have been recruited for the dozens of militias across the country.
I visited one of four refugee camps just across the border from Kobani, the Kurdish town besieged by militants of the Islamic State. At the Arin Mirxan camp, more than 3,500 people were crammed into some 400 tents. Little kids ran down the dusty alleys toward the wire mesh fence to talk. A little girl and her brother really moved me, as they squatted on the ground. There is so little for the kids to do. I kept thinking about how they were trapped in a hell not of their own making.
Most of the refugees at this camp were Kurds. Many of them liked to flash a V for victory as I took their picture. One little boy — who wore a "Cars" t-shirt, from the kids movie — struggled to make two V signs with his fingers. He was probably not yet three. A mother and her child both flashed V's. The mother was pregnant. I could only imagine the challenges that baby will face.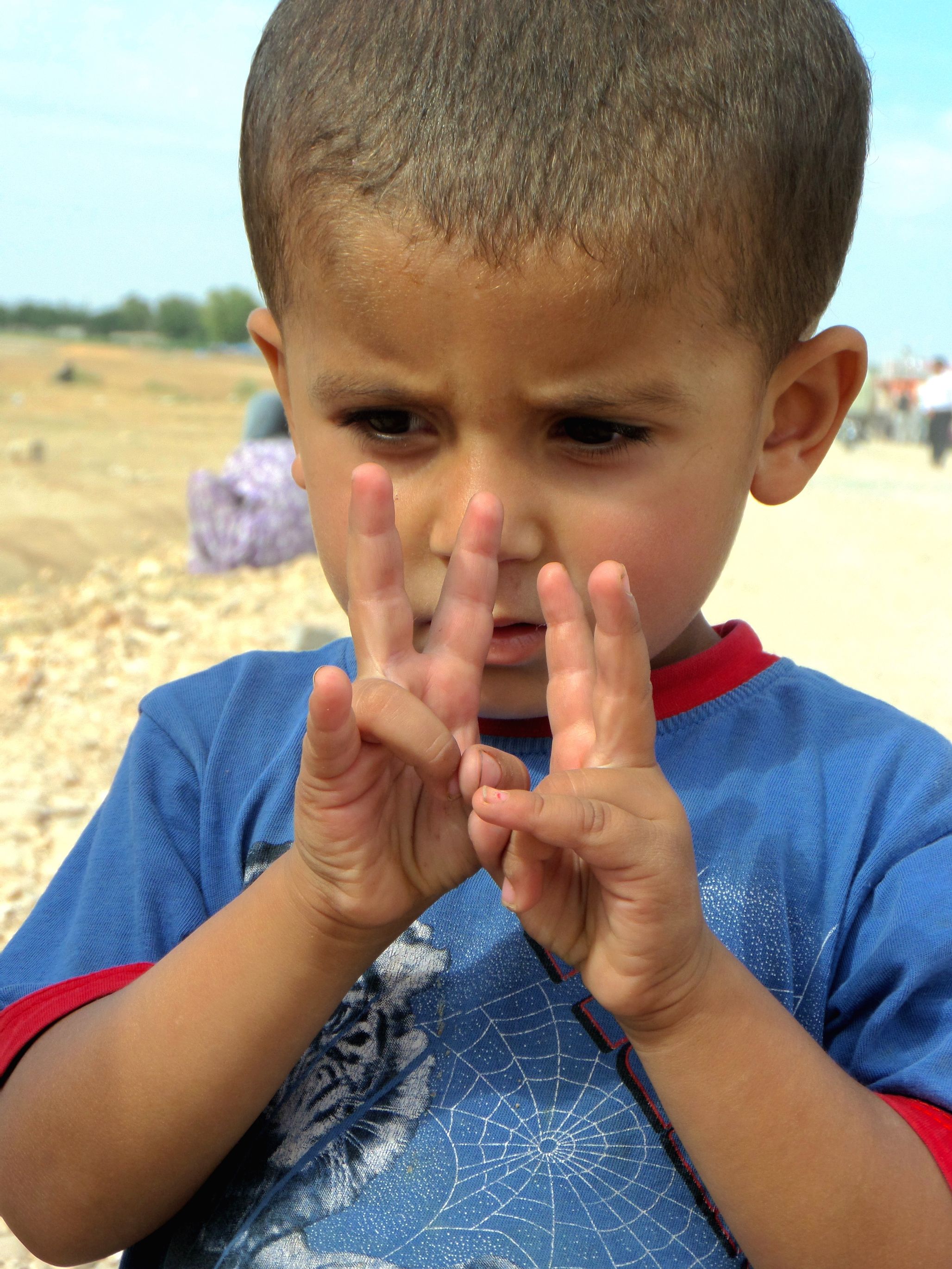 Already, more than three million Syrian children — both inside and outside Syria — either have no school or have dropped out due to the war. Even if the war were to suddenly end, the destruction of homes, businesses, institutions and schools is extensive country-wide.
As I photographed the kids, I kept thinking about what Syria's adults have done to the next generation — and what it will mean for the fate of a nation.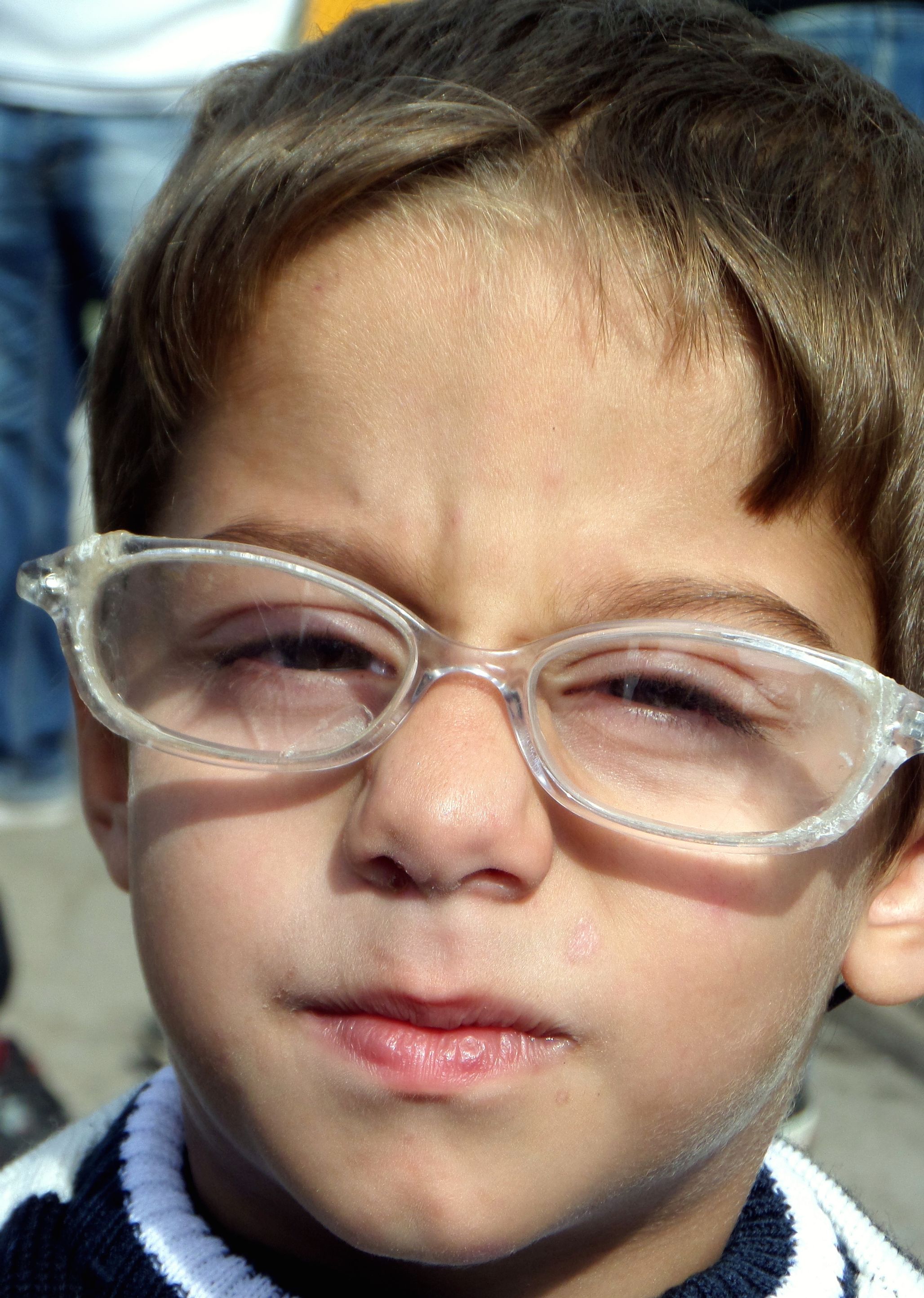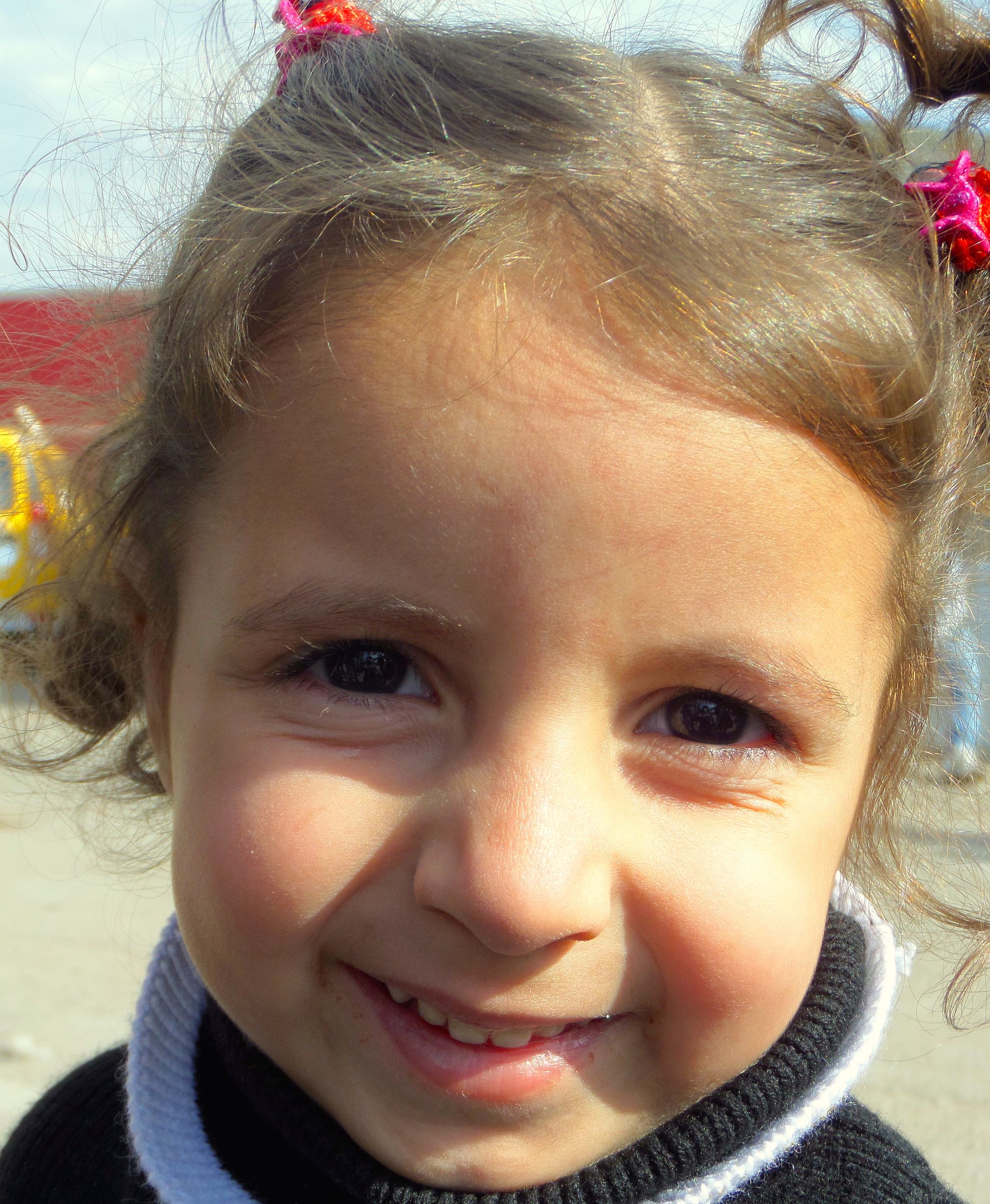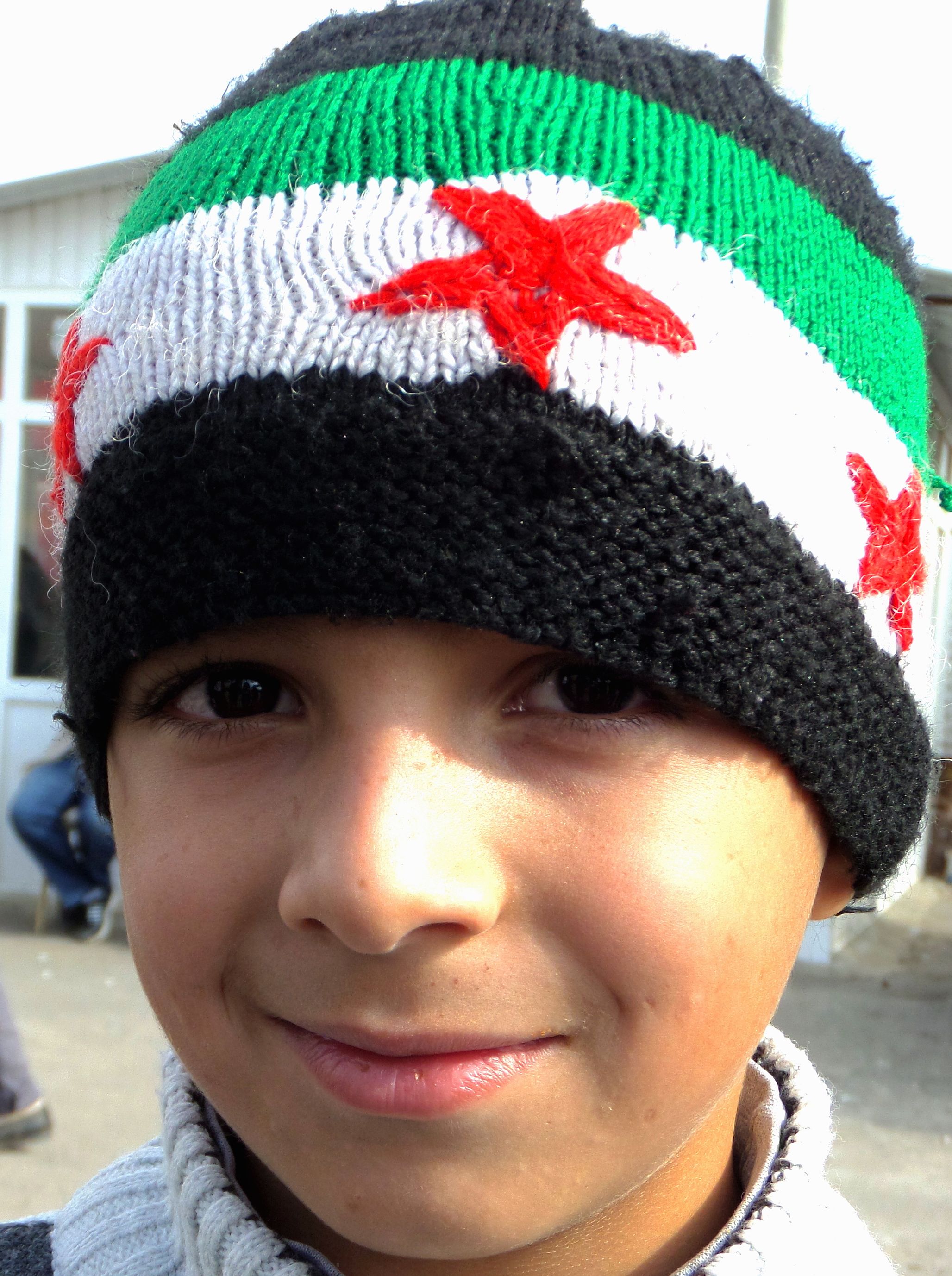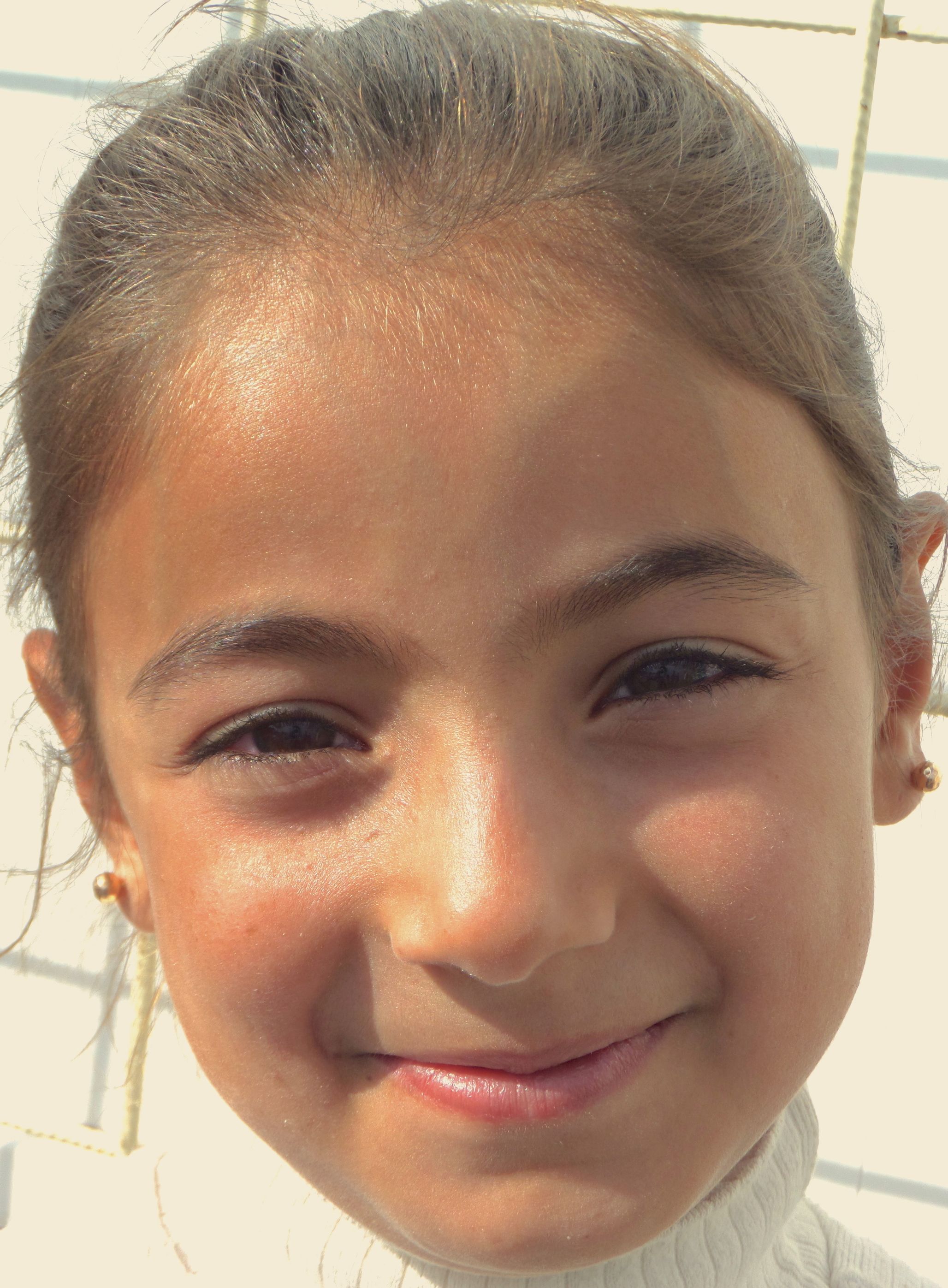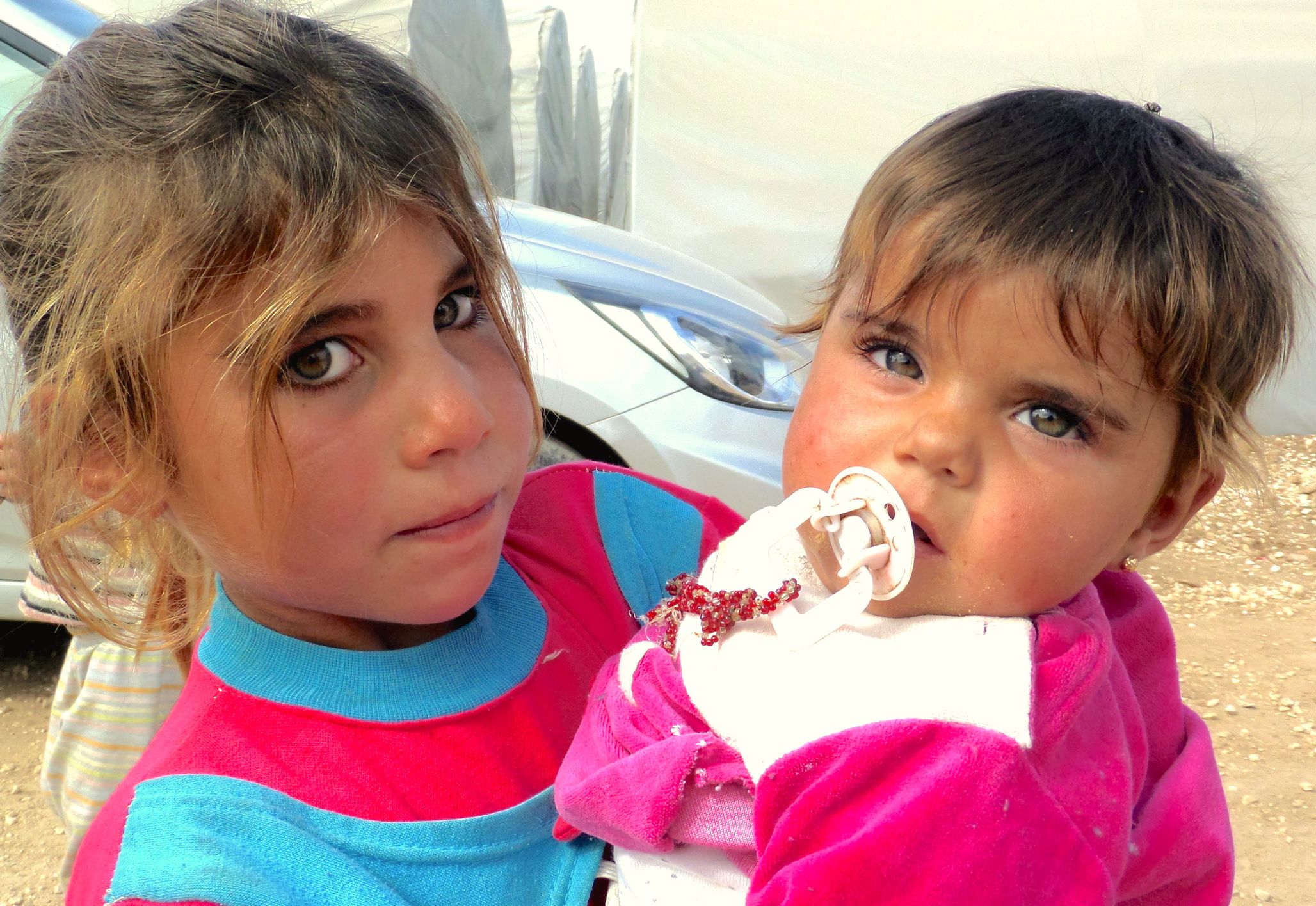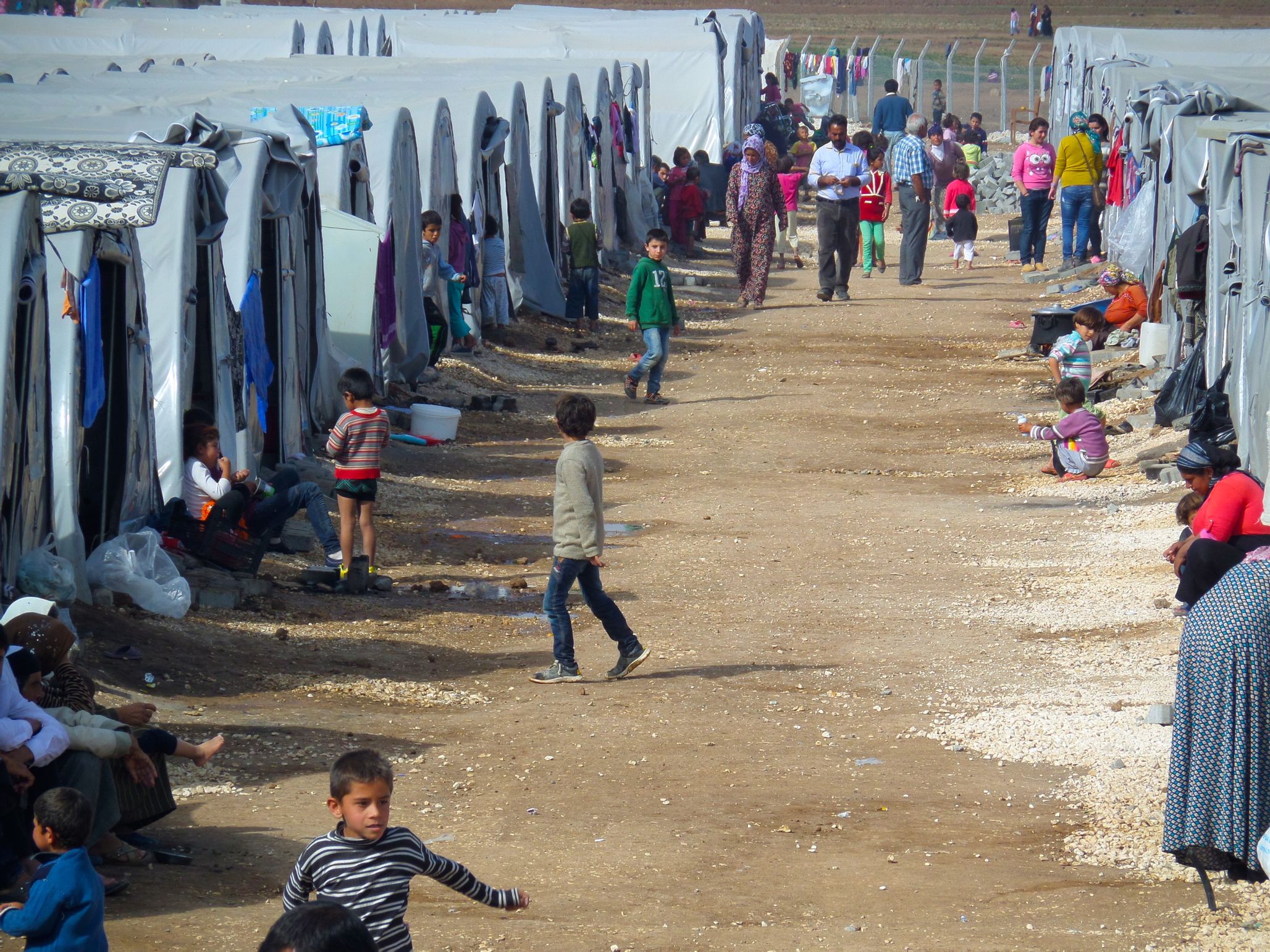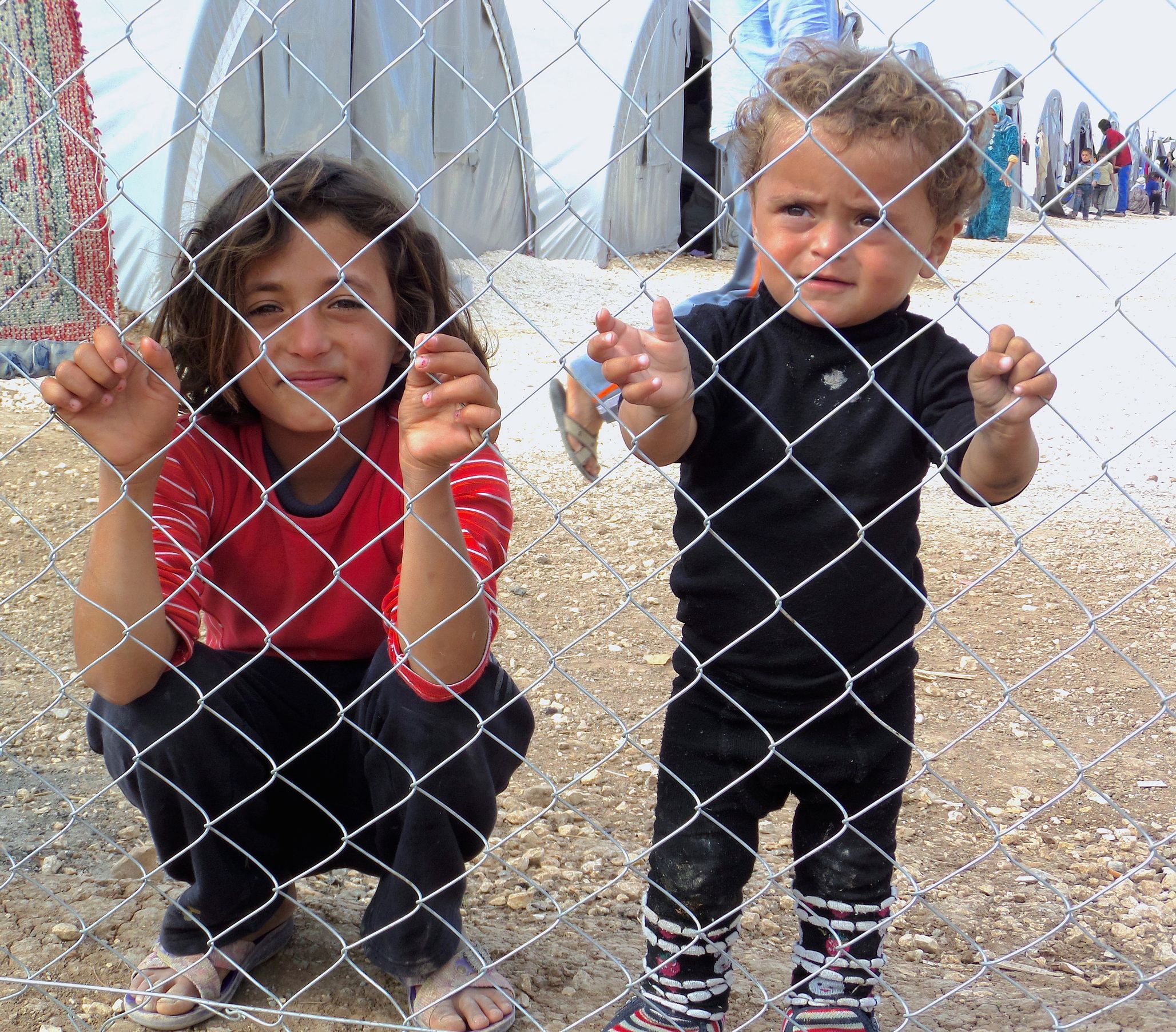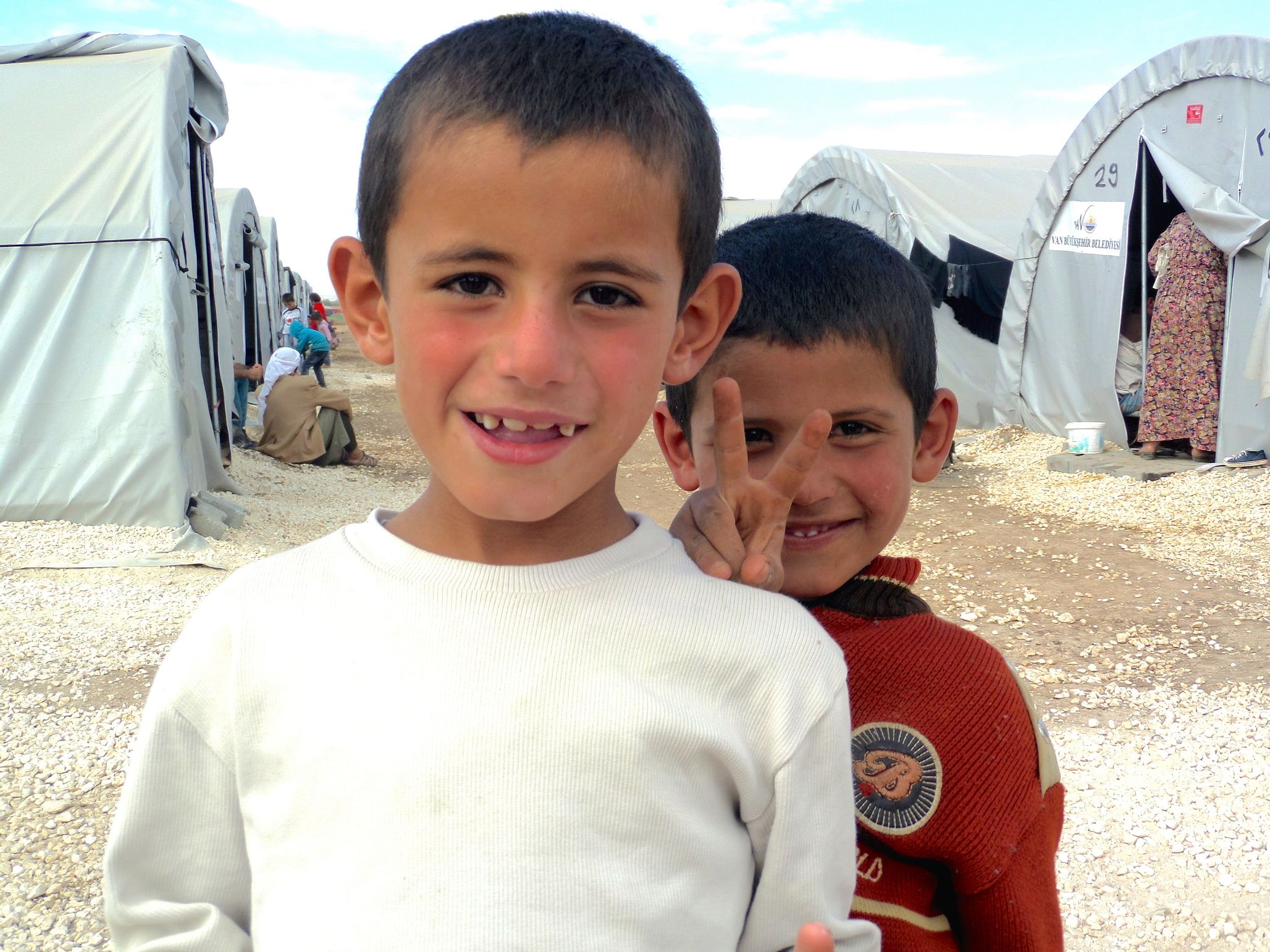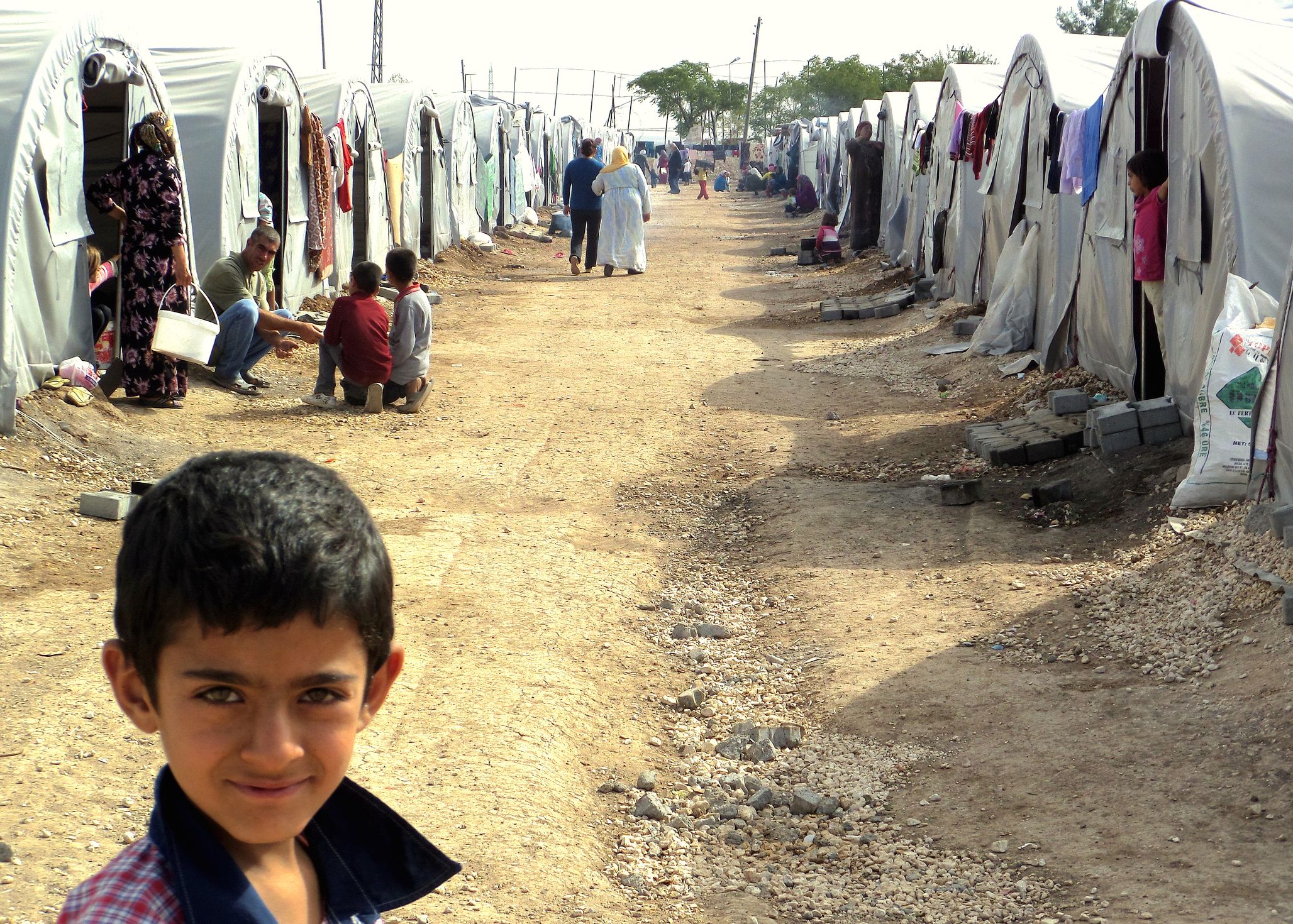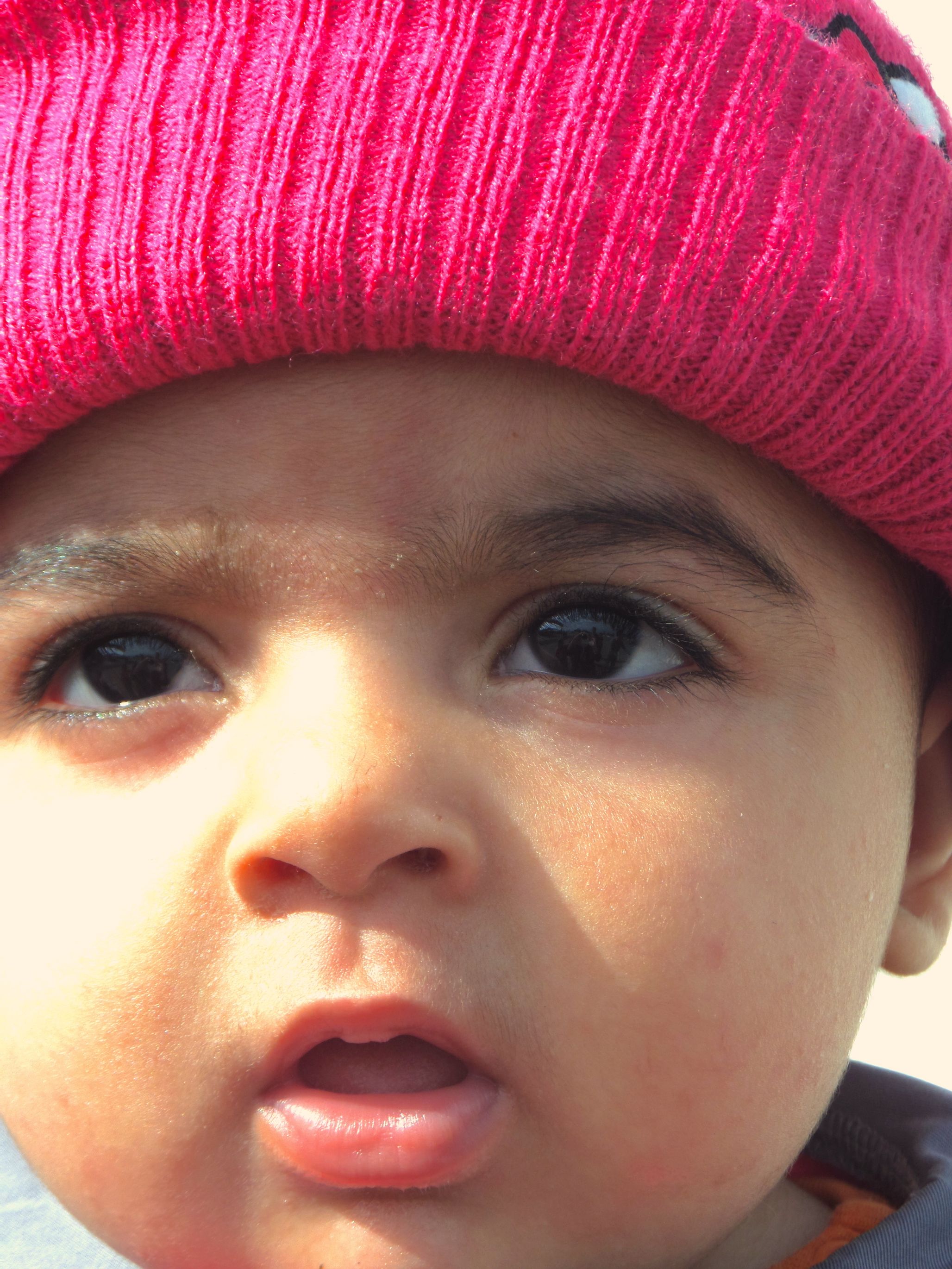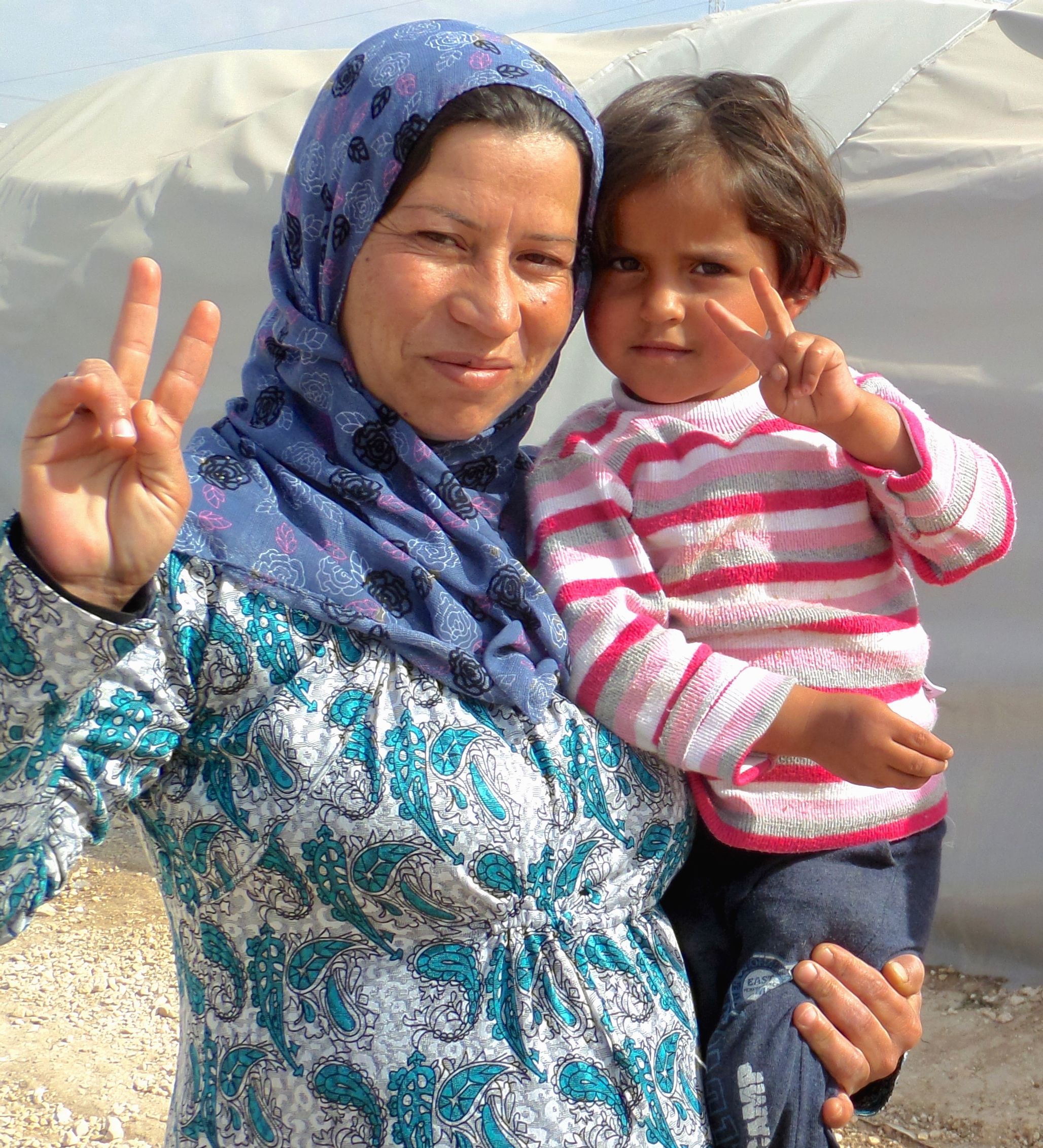 * * *
Robin Wright is a joint fellow at the Wilson Center and the U.S. Institute of Peace. Follow her on Twitter at @wrightr.
You can read more of Robin's reporting on the Syria crisis in The New Yorker.
Photos courtesy of Robin Wright