Winter 2015
Hiding in Plain Sight: WWI, WWII, and Surprising History of Camouflage
– Josh Kramer
From zebra-like patterns on military ships to using Hollywood-style effects to disguise California, World Wars I and II were the dawn of a new age of camouflage.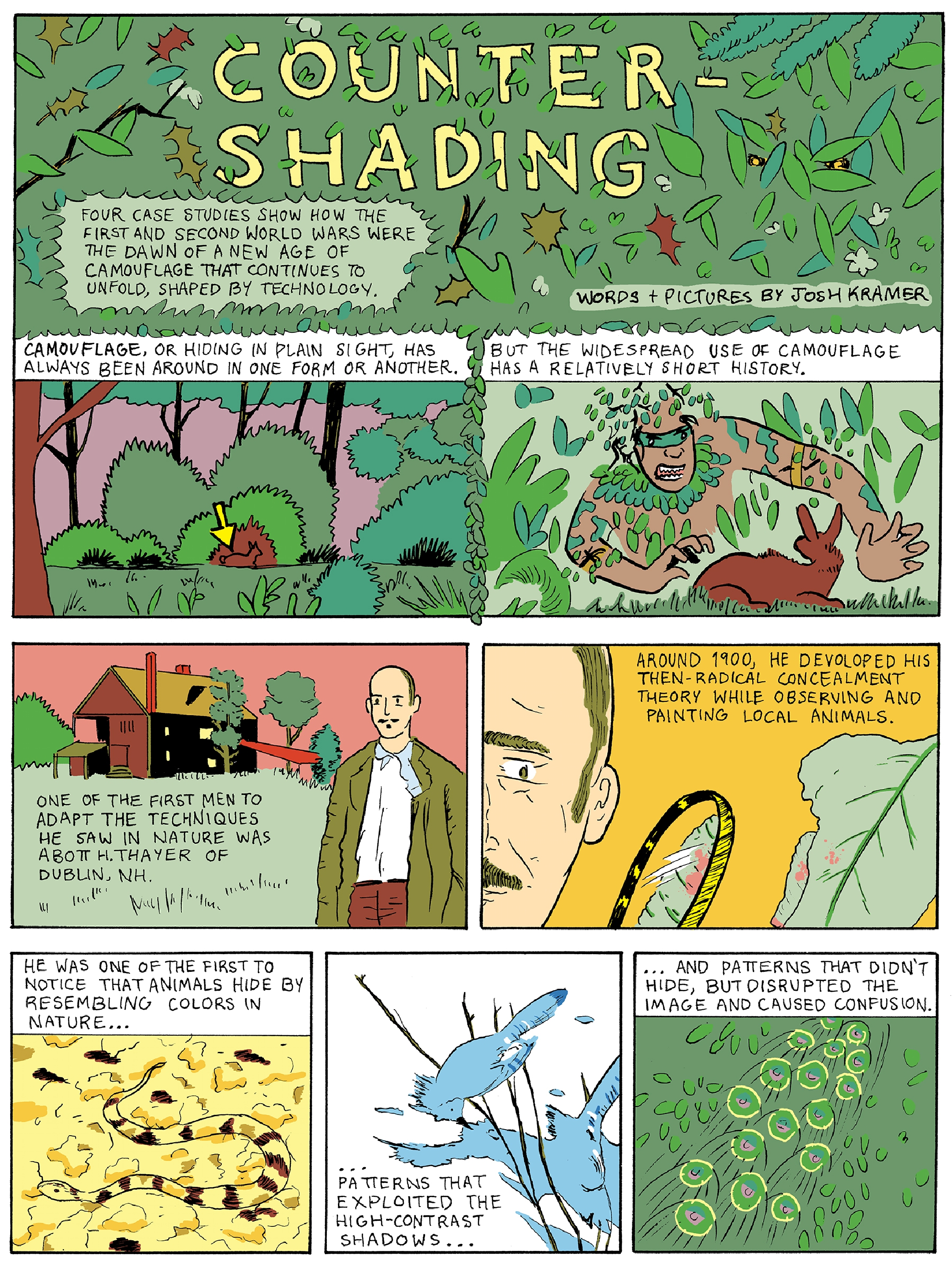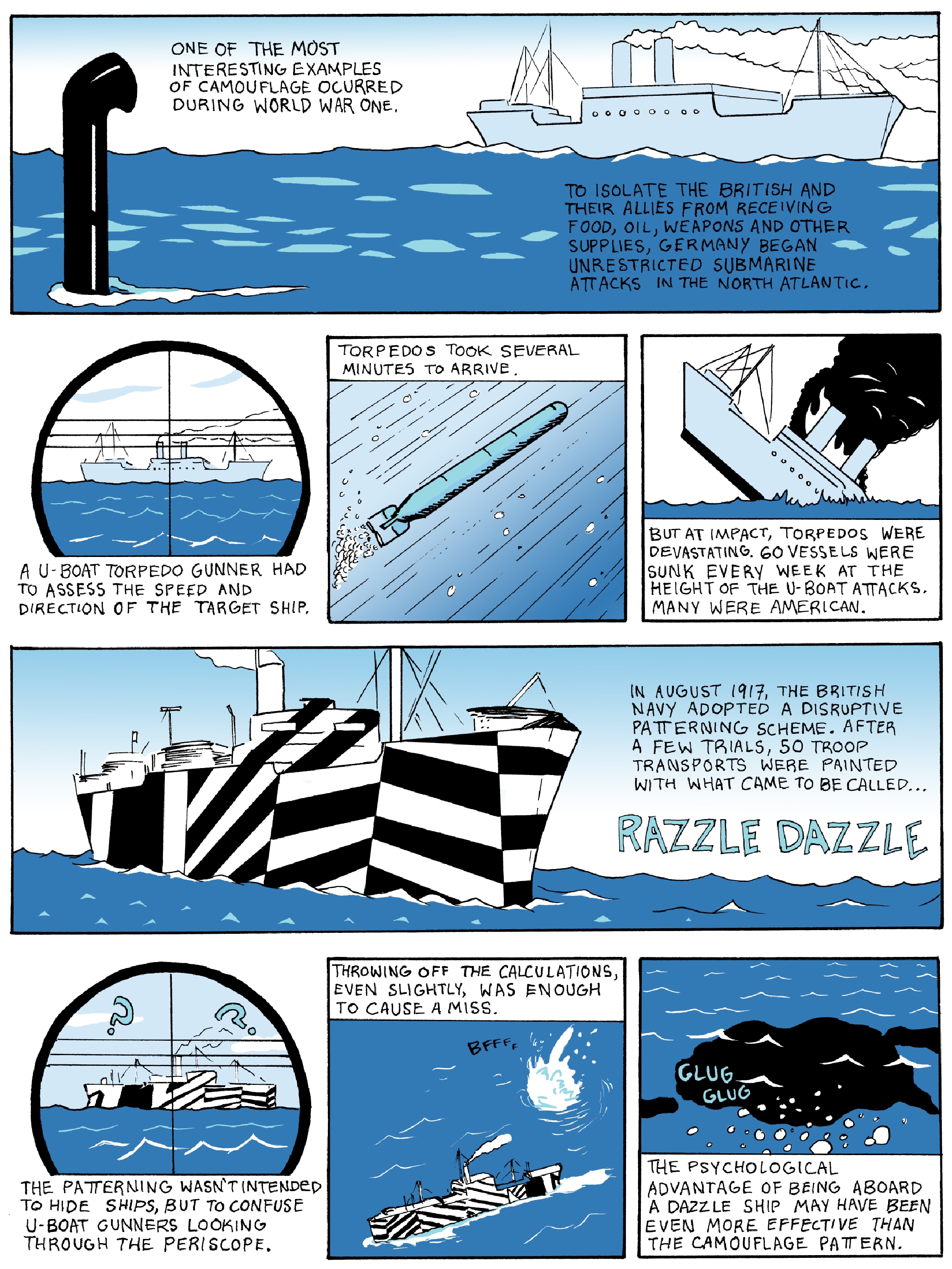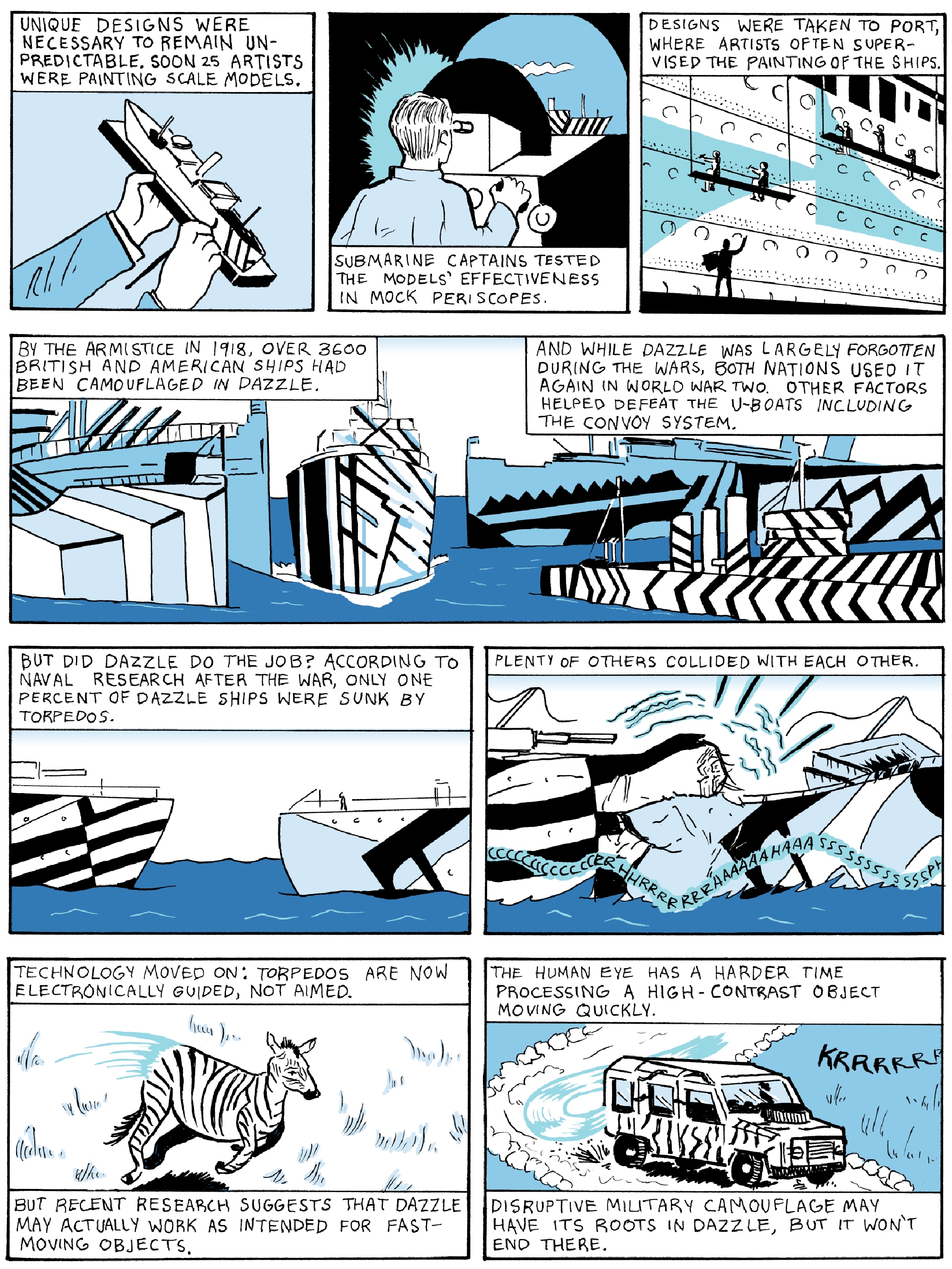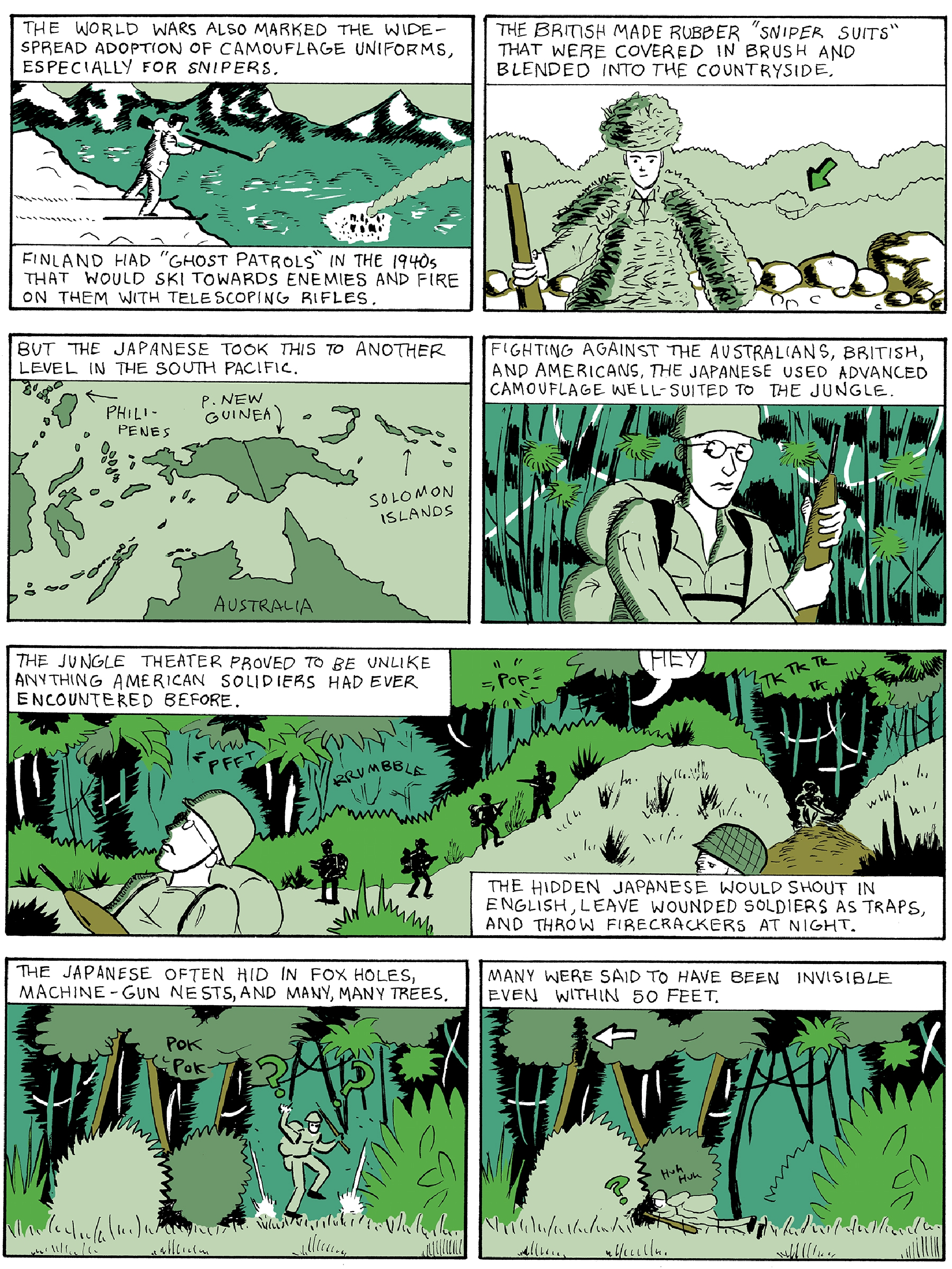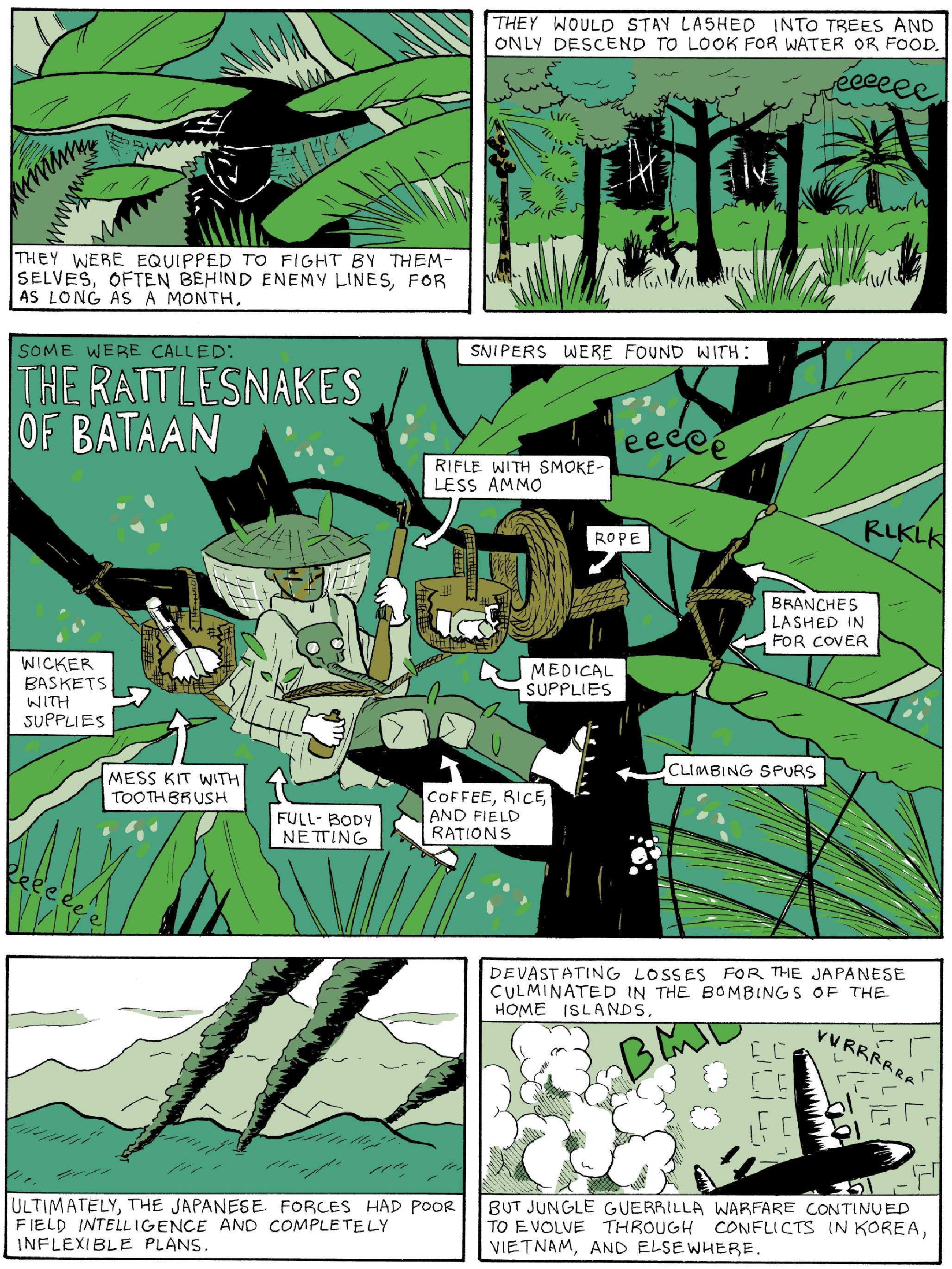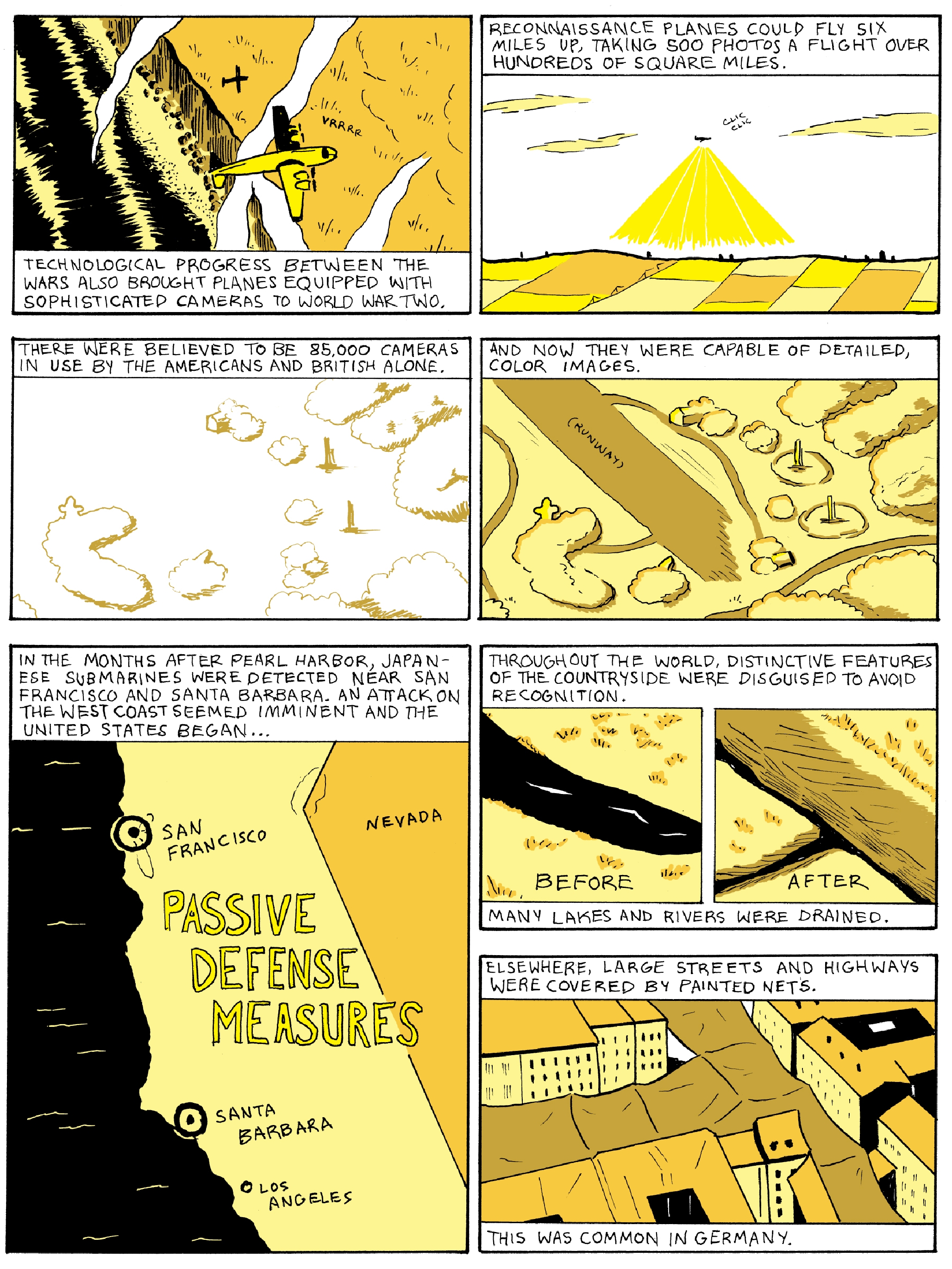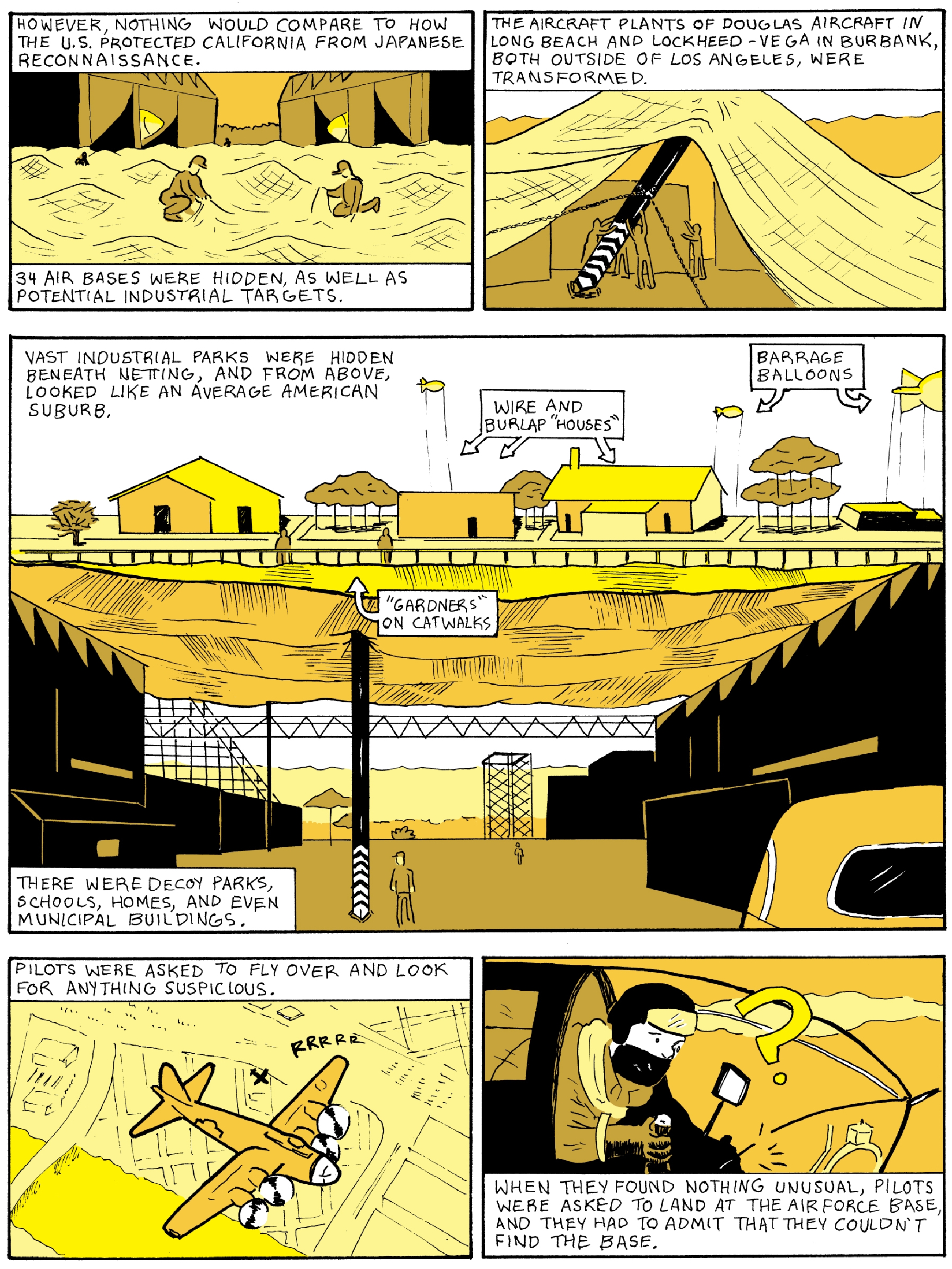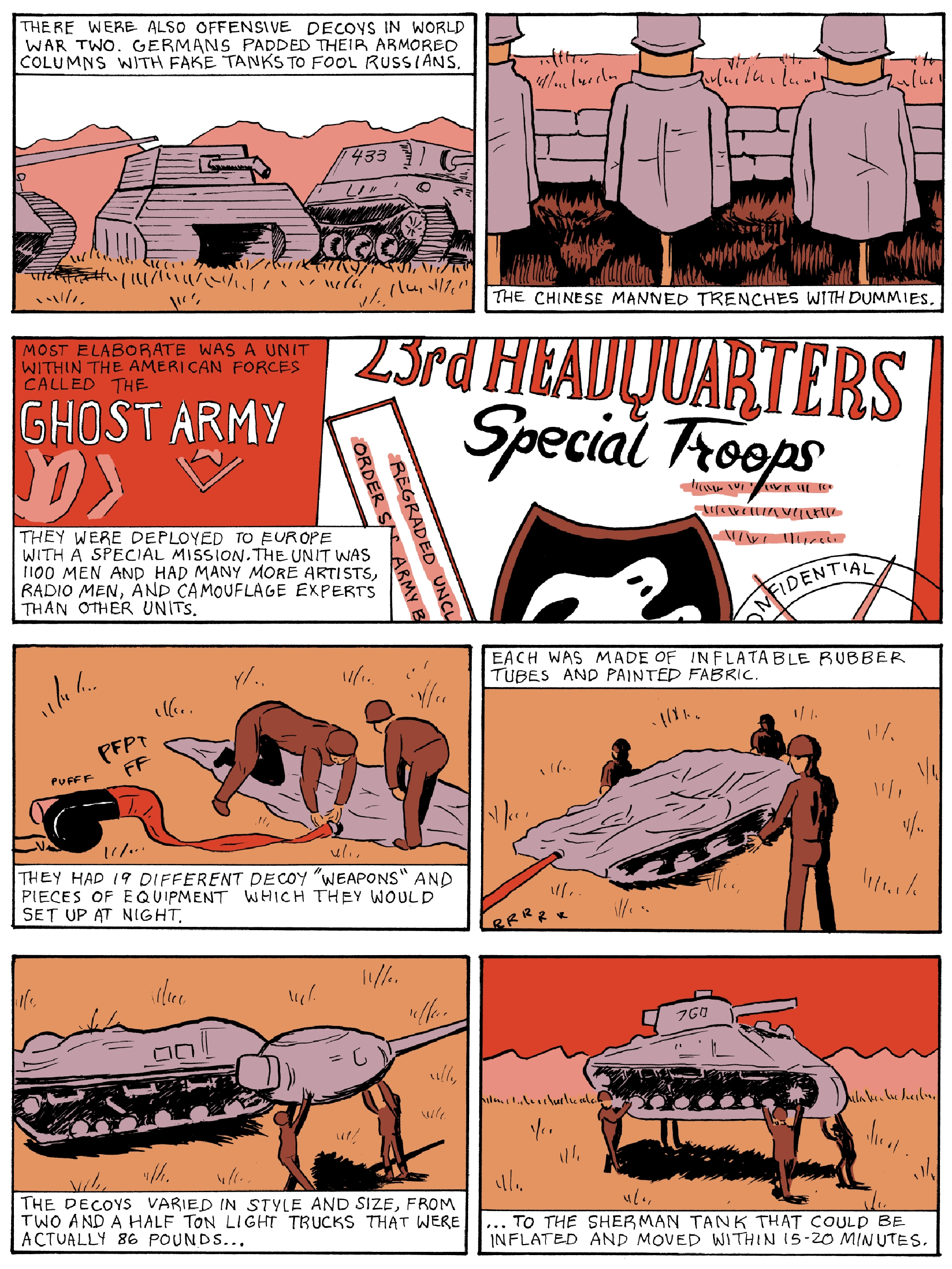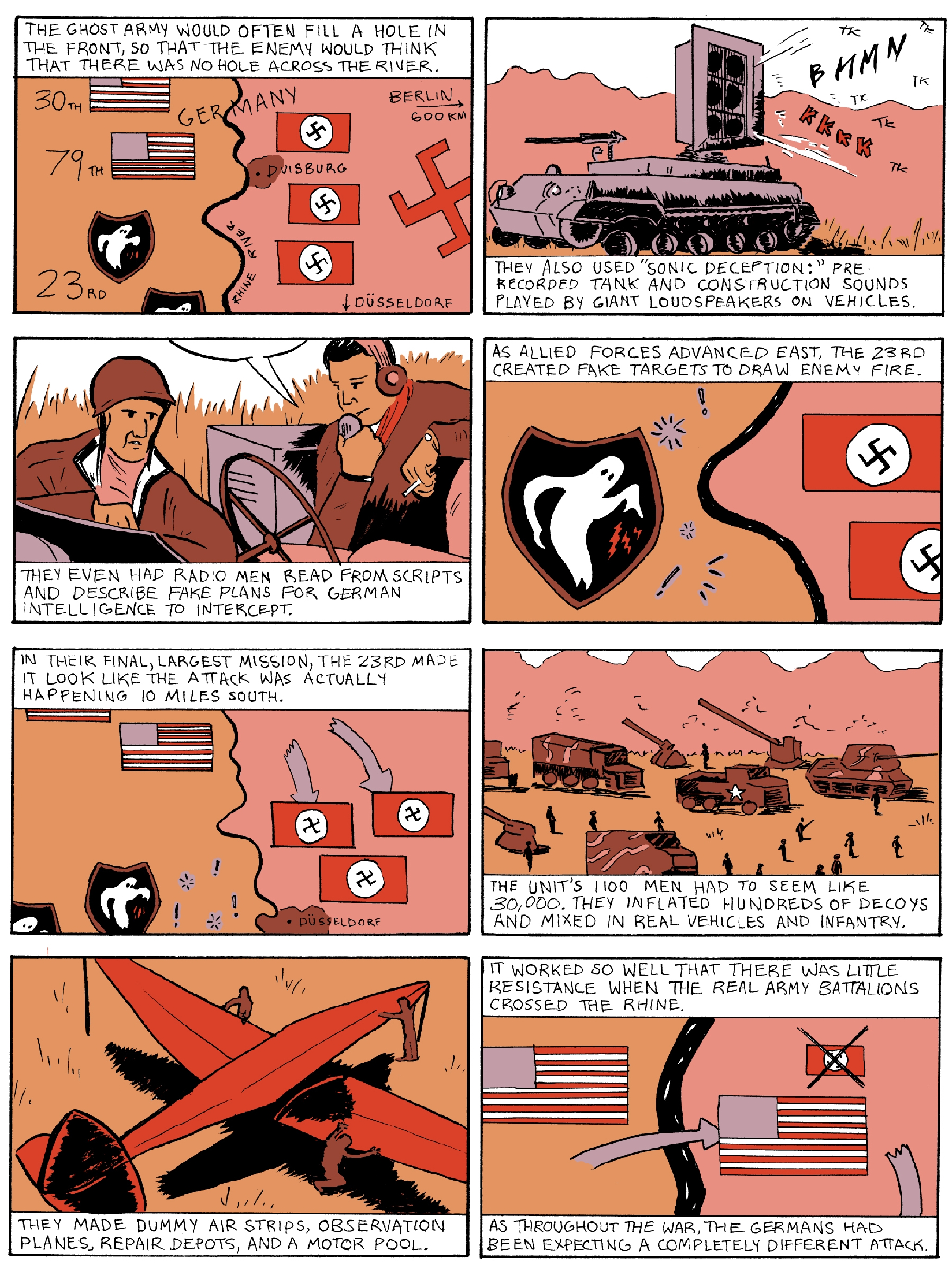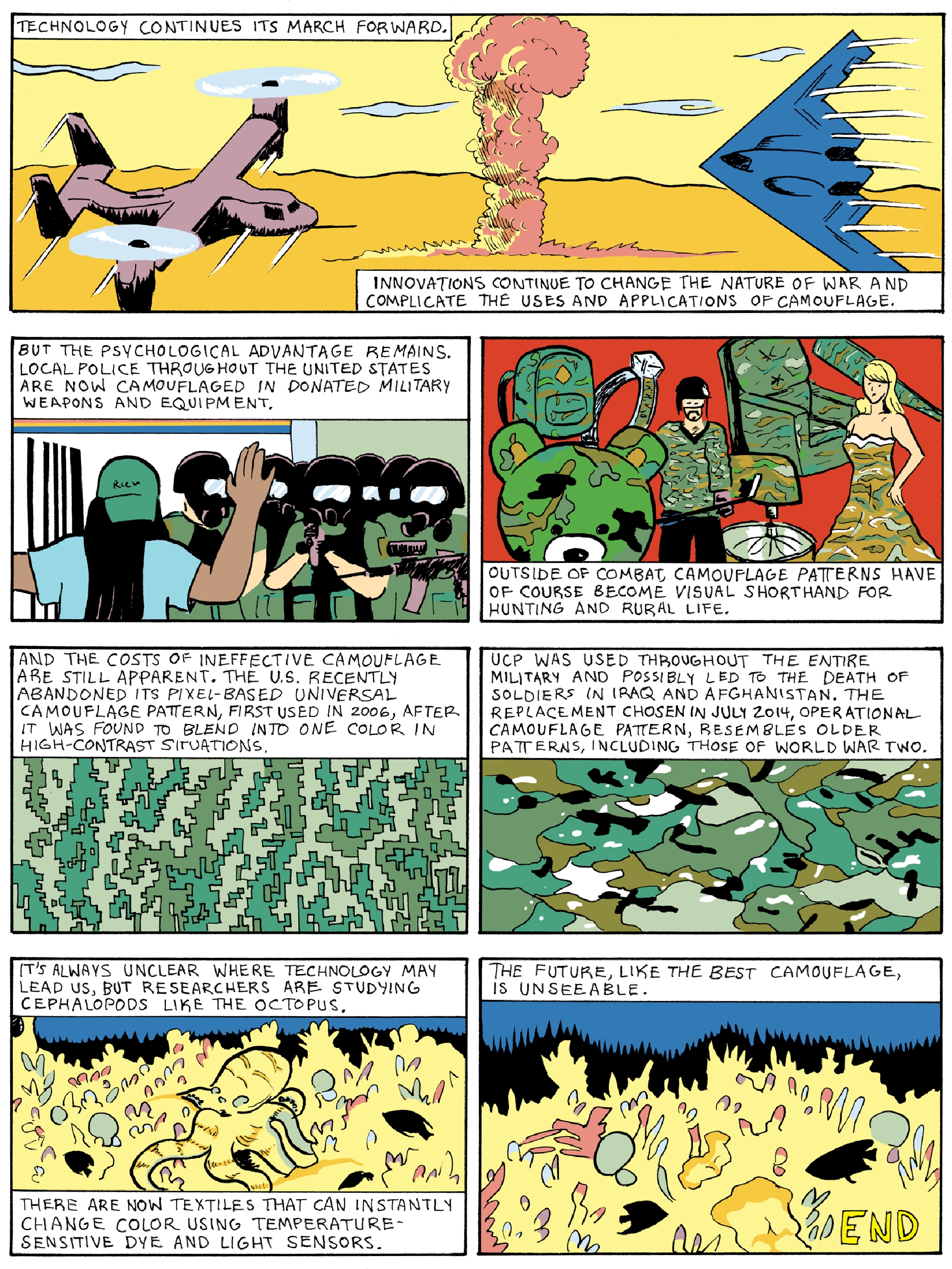 * * *
Josh Kramer is a cartoonist and journalist. He self-publishes The Cartoon Picayune, an anthology of comics journalism, and his work can be found at JoshKramerComics.com.
This story was created in partnership between The Wilson Quarterly and Narratively.